NEWLY RELEASED CDs on MEDITATION
Buy All 3 CDs for only $35
All inclusive price with FREE shipping.
Albums are also available for MP3 download at
Vipasana Meditation
This album consists of two CDs that include Om chanting and introduction to Vipasana Meditation followed by three practice sessions and deep relaxation, each ending with soothing music. These sessions help relax and calm the inner turmoil experienced in life.

Essence of this meditation is how one can utilize the conscious mind to train the subconscious mind to achieve personal goals. Vipasana Meditation is a proven technique for relaxation, stress relief and emotional healing.

| | |
| --- | --- |
| Total length: 1 hr 40 min | $14.95 |
Chakra Meditation
This album consists of 2 CDs designed to help the listener familiarize with seven Chakras (Energy Centers) in the body. The sessions start with Om Chanting, followed by understanding the power of stimulating the charkas, deep relaxation and meditation on the seven charkas, each ending with soothing music.

Practice of Chakra Meditation stimulates the Chakras and releases energy, thereby helping to reduce anxiety and stress, heal stress symptoms, and experience peace and inner harmony.

| | |
| --- | --- |
| Total length: 1 hr 58 min | $14.95 |
Pranic Healing
This album consists of a CD containing a short introduction followed by two practice sessions and deep relaxation each ending with soothing music.

Pranic Healing is the practice of directing the pranic (breath) energy to the affected areas of the body with positive affirmations. Directing the Prana consciously to the affected areas accelerates healing. Deep Relaxation further helps to relieve stress and maintain optimum health.

| | |
| --- | --- |
| Total length: 56 min | $9.95 |
Yoga represents the oldest system of personal development encompassing body, mind, and spirit. The origins of Yoga date back to more than 5000 years. This valuable science developed by the ancient sages of India, and modified through generations, took many years to spread around the world.
In the modern times, the value of Yoga is being increasingly recognized for general health, and its preventive and curative effects.
Yoga, a Sanskrit word for 'union', means an experience of oneness or union with your inner being (self). This union is the mind uniting with the body and breath to attain a higher level of conciousness. The integrated approach of mind and body control leads to ultimate physical health and happiness together with the achievement of mental peace and tranquility.
Vasanthi Bhat is an internationally recognized yoga teacher, author, publisher, and producer. She is also the founder of Vasantha Yoga Health and Fitness Center in San Jose, California. She has been practicing and teaching yoga for over 37 years.
The hatha yoga taught by Vasanthi helps maintain and improve general health, relieve stress and stress related ailments, alleviate headaches, insomnia, backache and heart and lung ailments.Vasanthi's yoga videos, CD's and books are widely appreciated in the United States and around the world.
Family Yoga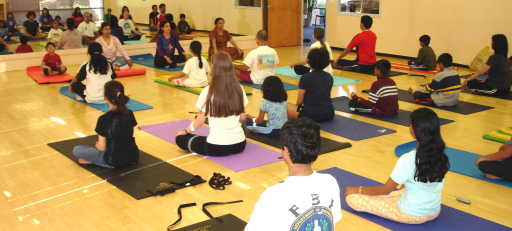 Adult Yoga

Vasanthi Bhat
is the recepient of "Human Relations" award presented by Santa Clara County, California, USA in 2002, for over 2 decades of her exceptional services to the community. She was also given an award at the world convention in 1996 for her commendable service and yoga in United States.
"If we put aside the modern struggle to seek fulfillment from outside of ourselves and instead, practice conscious breathing, we can learn to tap into our inner wisdom to relieve stress, improve health, and experience happiness."
-Vasanthi Bhat
Thousands of people are guided to improve their Physical Health, Mental Health and Vitality through Innovative Yoga Techniques developed by Vasanthi Bhat
Prenatal Yoga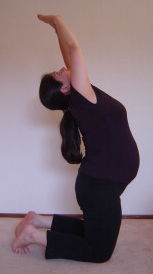 Toddler Yoga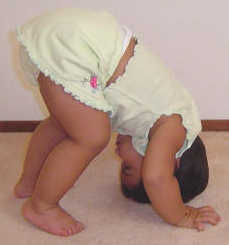 Adult Yoga